I feel as though I should be in a field or something, listening to a band no one has ever heard of, in a sundress, with daisies in my hair. Instead I'm in the city, listening to Amy Winehouse, in a beautiful sundress with daisies in my hair. :D But never mind. Festival season is upon us! The first weekend of Coachella has closed, Earth Day is Sunday, and summer is on it's way in a mustang. Allow it. And as we all know, there is a special way to dress for this. I've put together a quick inspiration collection, mostly made up of Free People and flower children.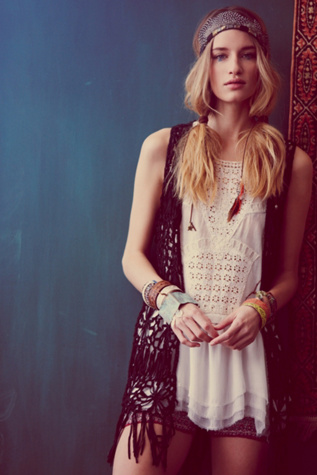 Go grab some daisies and make yourself a wreath, you know you want to.
Did anyone go to Coachella this weekend??
ps. Who else is SUPER DUPER excited for the launch of Atelier Indigo??
pps. Check out
Free People's
gorge new clothes, they are beyond fabulous.